'BIKERS' NITE'TM Pub List 2022
Proudly supporting the Midlands Air Ambulance Charity since 2002
~ COTSWOLD'S 'Biggest' BIKE MEETS FOR ALL BIKERS ~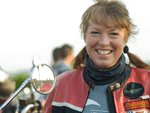 Organised by Steph Shaw: bikersniteuk@gmail.com
Fundraising collectors: Beth Farmer & Jeannette Bond
Head Marshall: Cliff Jones
Wednesday Evening Bike Meets
This list is not finished, therefore it could change!
DATE PUB/VENUE LOCATION POSTCODE
From 7pm
18/05/22 FOX, The Green, Broadwell, Stow-on-the-Wold. GL56 OUF
25/05/22 KINGS HEAD, A40 Birdwood, nr Huntley, F of D. GL19 3EF
01/06/22 MORGAN MOTORS Co., Spring Lane, Malvern. WR14 2LL
08/06/22 OLD CROWN, Park End, Paganhill, Stroud. GL5 4AZ
15/06/22 TOWN HALL & Black Bear, Moreton-in-Marsh. GL56 0LW
22/06/22 ROYAL OAK, Much Marcle, A449, nr Ledbury. HR8 2ND
29/06/22 ANCHOR, Fladbury Lane, Pershore, Evesham. WR10 2PY
06/07/22 ANCHOR, River Severn. Epney, Gloucester GL 2 7LN
13/07/22 VILLAGE INN, Twyning Green, Tewkesbury. GL20 6DF
20/07/22 BELL, NEW INN, Willersey, Main Street. WR12 7PJ
27/07/22 GOLDEN BALL, Lower Swell, Stow-on-the-Wold. GL54 1LF
03/08/22 PLUME OF FEATHERS, Castlemorton, Malvern. WR13 6JB
10/08/22 PLOUGH INN, Chaple Lane, Cold Aston, Chelt. GL54 3BN
17/08/22 LOWER LODE, Forthampton, nr Tewkesbury. GL19 4RE
From 6.30pm
24/08/22 SWAN, Worcester Road, Hanley Swan, Worc. WR8 0EA
31/08/22 MILL, Withington, Cheltenham, Glos. GL54 4BE
07/09/22 CHELT. NORTH RFC, Stoke Orchard Rd, Bishop's Cleeve, Cheltenham. GL52 7DG
From 6pm
14/09/22 Waiting for confirmation.
21/09/22 Waiting for confirmation.
28/09/22 Waiting for confirmation.
PLEASE BE AWARE THAT UNTIL I HAVE HAD CONFIRMATION FROM ALL OF THE PUBS, THIS LIST IS SUBJECT TO CHANGE!
THEREFORE, PLEASE DON'T COPY IT TO FACEBOOK YET.
These times are guide lines. It doesn't matter what time you arrive, but people start to leave aound 8.15pm unless it's a warm dry evening then they go home later. The Meets will still go ahead if it's raining, you are welcome to come in the car instead.
During many of our bike meets we may hold a raffle, all the profit goes to the Midlands Air Ambulance Charity (MAAC).
'BIKERS' NITE' Hoodies, Polo Shirts, Baseball Caps, Beanie Hats and Pin Badges will be available for you to buy during these bike meets whilst stocks last.
As always, we will be collecting donations for the MAAC during these bike meets. If you have purchased a 'BIKERS' NITE' pin badge please remember to wear it.
Many thanks to everyone who has supported us over the past 20 years.
----------------------------
Help is often needed with Marshalling at some of these busy bike meets and likewise with volunteers to collect for the MAAC.
Please, offer us your help on the night if we are busy.
Whilst every effort has gone into creating this list correctly, errors may occur and one or two pubs may not be able to accommodate us when the time comes, so please be aware that this list is subject to change.
Please remember and follow THE RULES

~ Participate entirely at your own risk. ~
The mangement or organiser will not accept responsibility or liability for any accidents, incidents, damage or loss incurred whilst travelling to or from these meets or whilst attending them.

You are welcome to share or copy to friends, but
please update any changes I may need to make, accordingly.
____________Thank you!____________
If you would like to advertise in next year's keepsake booklet with the Summer Pub List for 2018 inside, along with other adverts from pubs, bike shops, small businesses etc. and photographs taken at the 'BIKERS' NITE'TM bike meets please get in contact with Steph Shaw, text/phone 07974860624 or email bikersniteuk@gmail.com