'BIKERS' NITE'TM Pub List 2022
Proudly supporting the Midlands Air Ambulance Charity since 2002
~ COTSWOLD'S 'Biggest' BIKE MEETS FOR ALL BIKERS ~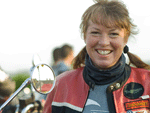 Organized by Steph Shaw: bikersniteuk@gmail.com
Fundraising collectors: Beth Farmer & Jeannette Bond
Head Marshall: Cliff Jones
DATE from 6.30pm PUB/VENUE, LOCATION
19th April 2023 The first meet of the season.
ALL BIKERS ARE WELCOME!
The new green BN pin badges will be available for you to buy during the next bike meet or please put a donation in the Midlands Air Ambulance Charity pot when you arrive.
Donations for the Raffle are always gratefully received, to help us raise funds for the Midlands Air Ambulance Charity.
These times are guide lines. It doesn't matter what time you arrive, but people start to leave aound 8.15pm unless it's a warm dry evening then they go home later.
The Meets will still go ahead even if it's raining, you are welcome to come in the car instead.
During many of our bike meets we may hold a raffle, all the profit goes to the Midlands Air Ambulance Charity (MAAC).
As always, we will be collecting donations for the MAAC during these bike meets. If you have purchased a 'BIKERS' NITE' pin badge please remember to wear it.
Many thanks to everyone who has supported us over the past 20 years.
----------------------------
Help is often needed with Marshalling at some of these busy bike meets and likewise with volunteers to collect for the MAAC.
Please, offer us your help on the night if we are busy.
Whilst every effort has gone into creating this list correctly, errors may occur and one or two pubs may not be able to accommodate us when the time comes, so please be aware that this list is subject to change.
Please remember and follow THE RULES

~ Participate entirely at your own risk. ~
The mangement or organiser will not accept responsibility or liability for any accidents, incidents, damage or loss incurred whilst travelling to or from these meets or whilst attending them.

You are welcome to share or copy to friends, but
please update any changes I may need to make, accordingly.
____________Thank you!____________
LOWER LODE, FORTHAMPTON, nr Tewkesbury. GL19 4RE
Here are the directions to get to the pub because Sat Nav will take you the wrong way and you'll end up on the wrong side of the river!
Do Not turn into Lower Lode Lane near Tewkesbury Borough Council or the Leisure Center where there's a sign saying 'Lower Lode Ferry'.
You need to go through Tewkesbury town and then :-
FIRST EXIT at the 'Black Bear Inn' roundabout A38. Follow raod for a short distance.
TURN LEFT A438 Ledbury Rd. Go over the Mythe Bridge with traffic lights. Follow this road for 2, 3 or 4 miles.
After you see the dead tree on your left, passing the Garage on your right, TURN LEFT for 'Forthampton' - sign posted.
TURN LEFT at the T- junction. Follow road for about a mile.
Go STRAIGHT OVER at the cross road, (look out for tractors near the farm house on the left).
Follow twisty road/lane until the end, the Lower Lode Hotel is there, next to the river Severn. Beautiful location.
If you would like to advertise in next year's keepsake booklet with the Summer Pub List for 2018 inside, along with other adverts from pubs, bike shops, small businesses etc. and photographs taken at the 'BIKERS' NITE'TM bike meets please get in contact with Steph Shaw, text/phone 07974860624 or email bikersniteuk@gmail.com